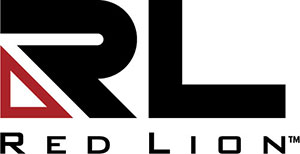 As the global experts in communication, monitoring and control for industrial automation and networking, Red Lion Controls has been delivering innovative solutions to customers for over forty years. Red Lion Control's automation, Ethernet and cellular M2M technology enables companies worldwide to gain real-time data visibility that drives productivity.
Red Lion Controls first provided sensors, counters and panel meters to monitor and display data within a plant or process. Over the years, our product portfolio grew driven by customer demand, acquisitions and technology advancements to include HMI operator panels, protocol converters, Ethernet switches and cellular M2M routers. Access Wireless partners with Red Lion Controls to provide our customers with the services and solutions they need to solve problems in new ways and develop new market opportunities.
---
Redlion has released an

Redlion EOL for SN-6800 Series Notification (344.2 KiB) with last purchase data of 6/30/17.
* This product has been EOL by the manufacturer
**XX=Carrier Code
---
Redlion has released an End of Life notification for the BT Series with last purchase data of 12/31/16 (while supplies last)*XX=Carrier Code