Start your 5G Future with Sierra Wireless
Introducing the first-to-market 5G module, with support for mmWave, Sub 6 GHz and LTE, and a multi-network 5G vehicle router.
The AirLink MG90 is now available in 5G.
The industry's first 5G multi-network vehicle router.
The AirLink® MG90 and MG90 5G are high-performance vehicle routers, purpose built to provide secure, always-on connectivity for mission critical applications in public safety, transit and field services.

With extensible multi-network connectivity, the MG90 offers Dual Radios, Dual Concurrent Gigabit Wi-Fi and Gigabit Ethernet, with extensions to Land Mobile Radio (LMR) and satellite systems. The MG90 LTE-A Pro is FirstNet Ready™ with Band 14 support.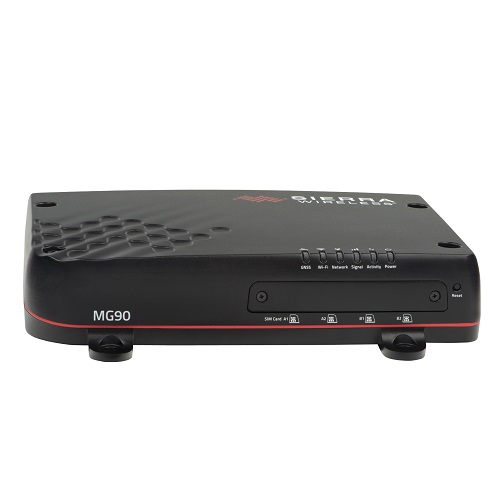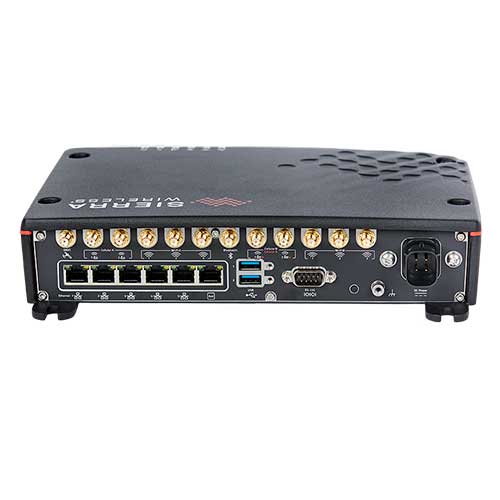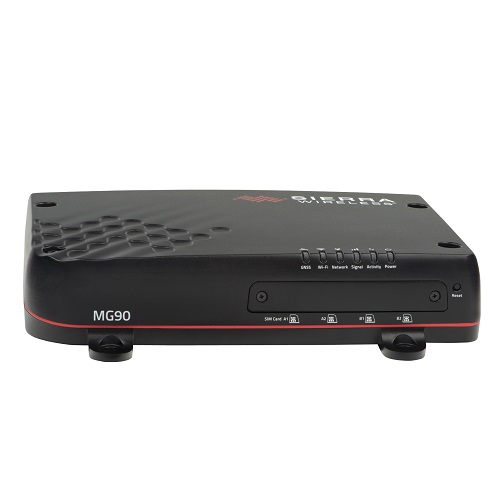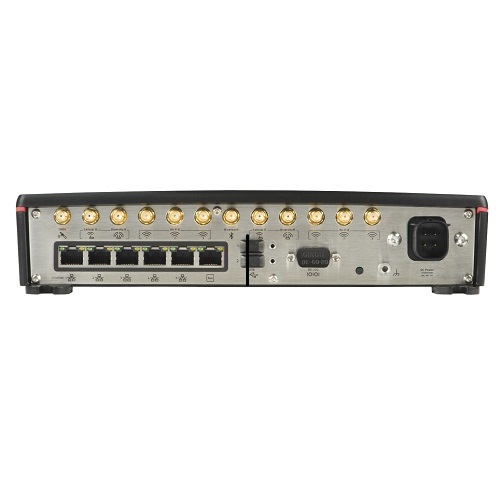 IDEAL APPLICATIONS:
Buses/Transit
Anbulance/EMC
Police
Fire
Utilities
BENEFITS:
5G LTE connectivity delivers massive amounts of real-time data needed for mission-critical
applications

Proven solution: More than 25% of the top 50 transit agency vehicles and should be highlighted First depend on Sierra Wireless routers

Increases safety, transparency and compliance while maximizing system expandability and ROI

Delivers advanced awareness of fleet 0perations with built-in vehicle I/O and Bluetooth for remote monitoring of auxiliary
devices such as light bars, sirens and gun racks
MG90 Product Description
The best-in-class AirLink® MG90 is purpose built for transit, rail and first responders with dual-LTE radios and dual Gigabit Wi-Fi delivering always-on connectivity with extensions to Land Mobile Radio (LMR) and satellite systems.
MG90 5G
5G router (fallback to LTE Cat20). Rugged Cat 20 LTE router capable of up to 2 Gbps downlink
and 1 Gbps uplink speeds. Dual 2×2 or single 4×4 radios. Dual Wi-Fi radios.
MG90 LTE-A PRO
Rugged Cat 12 LTE router capable of up to 600 Mbps downlink and 150 Mbps uplink
speeds. FirstNet Ready. Dual or single radios. Dual Wi-Fi radios.
MG90 LTE-A
Rugged Cat 6 LTE router capable of 300 Mbps downlink and 50 Mbps uplink speeds. Dual or
single LTE radios. Dual Wi-Fi radios.
MG90 Services and Support
Device Management: AirLink Mobility Manager (AMM) delivers end-to-end network management
that enables simplified, remote and real-time mass configuration, control and troubleshooting.
VPN: AirLink Connection Manager (ACM) is a mobile-optimized VPN solution that securely extends
the enterprise network to the vehicle.
AirLink Support: Best-in-class support services covering MG90 devices, connected mobile assets
and applications.
Professional Services: Full product life-cycle services including solution consulting and solution
implementation services delivered by Sierra Wireless Network Engineers and Program Managers.
Recommended Accessories
Sierra Wireless Quick Links