Cradlepoint is the leading provider of software-defined wireless and wired WAN solutions for Distributed and Mobile Enterprise with hundreds or thousands of locations or vehicles. Its solutions provide the strongest mobile broadband performance while delivering proven network system interoperability. Cradlepoint's broad family of high-performance router platforms are designed for deployment in mission-critical applications that require 24×7 connectivity.
With both integrated wireless and wired WAN and non-integrated versions, Cradlepoint's solutions are ideal for distributed and mobile operations and emerging industries that require either remote connectivity or multi-WAN redundancy. Cradlepoint's powerful NetCloud Manager enables enterprise network administrators to easily monitor, manage, and maintain all endpoints in their distributed system running on different networks from a single location.
Founded in 2006, Cradlepoint has shipped over a 1.4 million routing platforms and offers solutions certified and promoted by major worldwide carriers and is a privately held company with headquarters in Boise, Idaho. Access Wireless Data Solutions is a proud Value Added Distributor and Reseller and we support our customers with the services and solutions they need to solve problems in new ways and develop new market opportunities.
---
NetCloud Solution Packages:
For Branch Networks

For Mobile Networks
Accessories
Cradlepoint Products Discontinued as of May 31, 2018
Please call as limited quantities may still be available, or to discuss replacement options.
---
Cradlepoint Cloud Networking and Applications/Services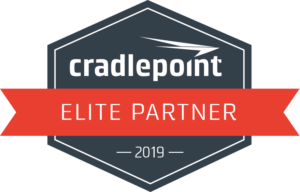 CRADLEPOINT QUICK LINKS
Branch Network Solutions
Mobile Network Solutions
IoT Network Solutions