Food Trucks are Transforming How We Eat Out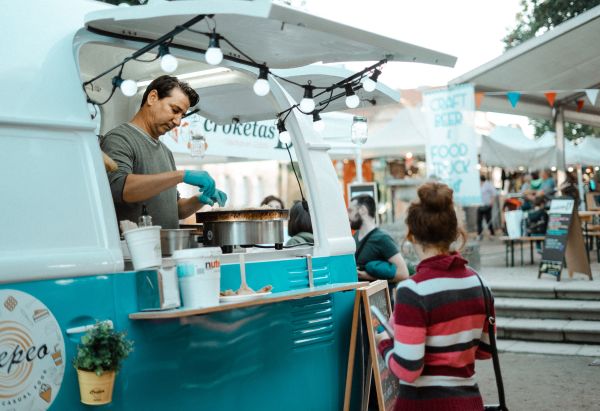 Though people are being more cautious about indoor dining, the demand for takeout and special cuisine has done anything but diminish! To help meet the demand, many restaurant owners are saying good-bye to their brick-and-mortar
locations and hello to new, sans-dining-room, social-distance-friendly mobile
kitchens – food trucks!
Though the recipes may stay the same, operations can look a little different in a food truck. Even if you just want to keep your new kitchen-on-wheels dining experience in one place, you're going to see some new challenges that you probably didn't think about in a full dining room.

You're probably going to have to pare down the menu to 3-4 core dishes. This is so that your cooks don't have to think about how to manage the workstation space if there's multiple dishes cooking at once,  and also there's room for all the fresh ingredients in the smaller fridge and pantry. You're going to have to help your chefs get used to what's probably a quarter or less workstation. Your order taker/food boxer will also have to adjust to a different workflow.
Then you should be considering how you're going to connect your food truck to whatever device you're using to consolidate your business data. In a building you can get away with just using your standard ethernet network, but in even a stationary food truck, you're going to need another option – that's where we come in (we'll get to that later)!
Your Connectivity Highly Influences Customer Satisfaction
You obviously need your point-of-sale system to be ready to go for the duration of your service, but that's not all you have to think about when it comes to connectivity. Your degree of connectivity has a huge impact on customer satisfaction.
Is your mobile PoS system a cell-enabled tablet? Do you have a QR code that leads to an online menu? Are customers able to easily mobile order? The performance of these features is critical to the customer experience. You don't want to have slow, unresponsive features or have orders get dropped or out of place because of spotty and weak connection.
And that's not even factoring in whether you want a customer wi-fi portal.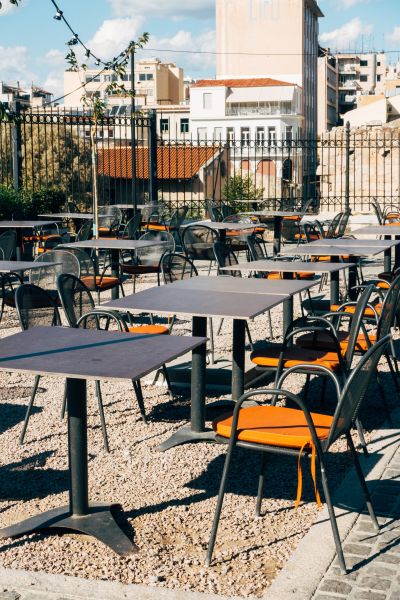 We're seeing outdoor seating patios pop up around food truck lots and events – make your offering even more appetizing with one even if patrons haven't purchased from you, you can still gather their email address or Facebook demographics if they use your access portal.
If you do go the way of a connectivity solution that supports a customer wi-fi portal, you get the added benefit of using it to gather marketing vitals for your business. You can have customers sign into your portal with their email, Facebook, or other account and use the associated data to target your marketing strategies by demographics observed, send your customer base event news and shop updates, track loyalty program status, and collect email addresses for promotional materials.
Here's where we come in: We have customizable device packages that we can tailor to your operations. Whether you want a basic connection or a full-blown network solution, we can help get you outfitted with the right size kit for your needs.
If you want to find out more, you can reach us at (813) 751-2039 or email us at info@accesswds.com to set up a video call.
Our Top Picks for Food Trucks