Take Your Small Business on the Road with Worry-free wi-fi for sales and customer hotspots
Thanks to the corporate shake-up that happened when covid hit, there's been a renaissance of small businesses and people finding their niche. Delicious food trucks, seasonal markets, pop-up shops at weekend farmers' markets – these are just some of the little slices of heaven that have enjoyed a resurgence in recent years. And with more springing to life every day as more people connect with the artistic and hands-on pieces that previously fell to the wayside, you might be thinking about how to put those polished touches on your small business that will foster even more trust with your customers. If you've ever experienced slow internet connection when you're working, making sales or doing business, you'll be happy to know there's an easy fix.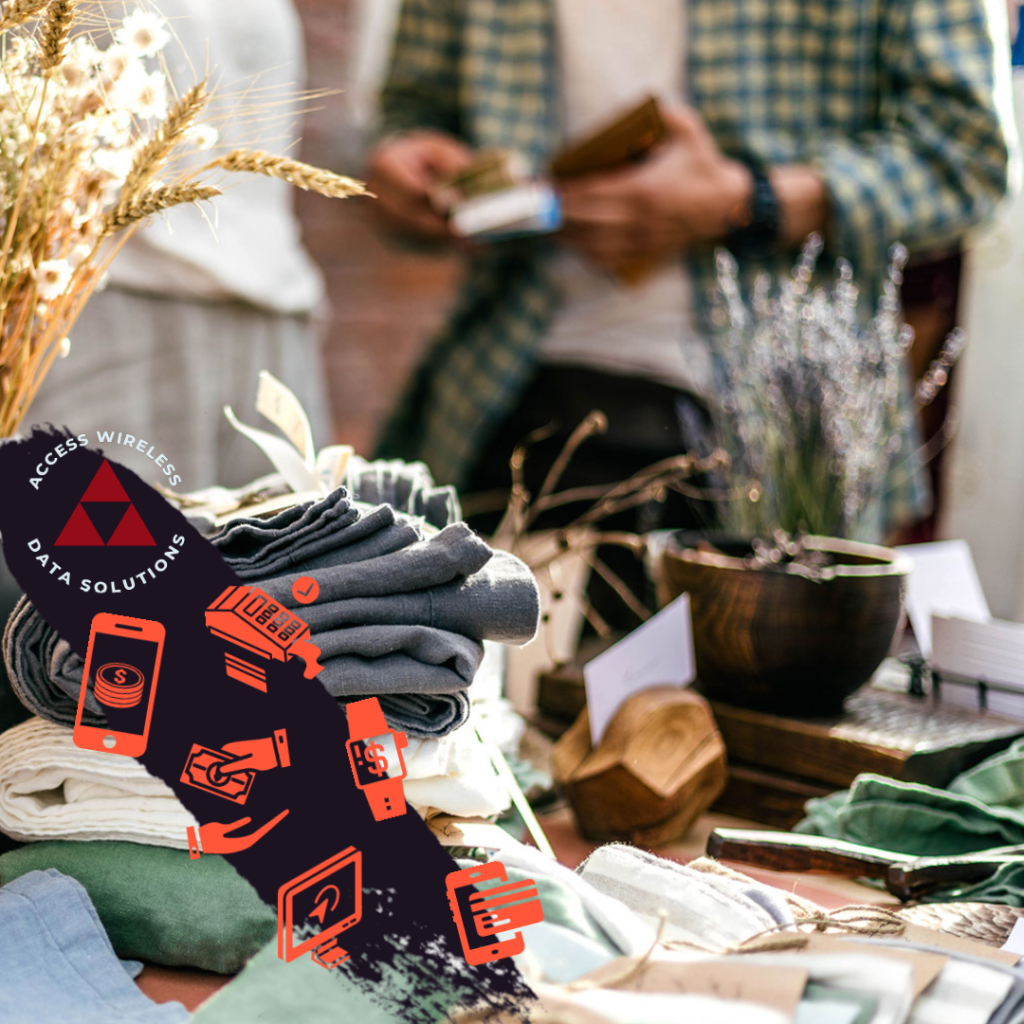 You Don't Know
What You Don't Know
When you're starting and running your business, you do your best to plan everything out so the sales experience goes smoothly, but if it's your first time venturing out on your own, there are some things that are easy to miss. One of those things is the importance of having a very strong connection to take care of everything from your point-of-sale system to your customer experience. These are the most common reasons our small business clients come to us:
1.  Slow Point-of-Sale
Small-scale operations often start out either accepting cash only or with a simple payment system linked to their cellphone. For casual vendors, that's probably just fine – but if you start to scale up, you'll probably notice that you're missing out on sales, whether it's from not accepting digital payments or from congested lines slowed down by the manual checkout process. Long wait times often deter potential customers.
2. Unreliable Signal
Let's say you've figured out the perfect point-of-sale setup for your business – customers move through the process quickly and with ease and you're set up to take multiple forms of payment. Then you get to your venue only to find out it's made of solid concrete – your bars went from 5 bars of LTE outside to a red X once you were set up inside. Or your farmer's market is in such a rural location it may as well be the actual farm. You're going to end up at the mercy of cash customers and wishing for some luck that you get spots of signal now and then and can intermittently serve e-payment customers.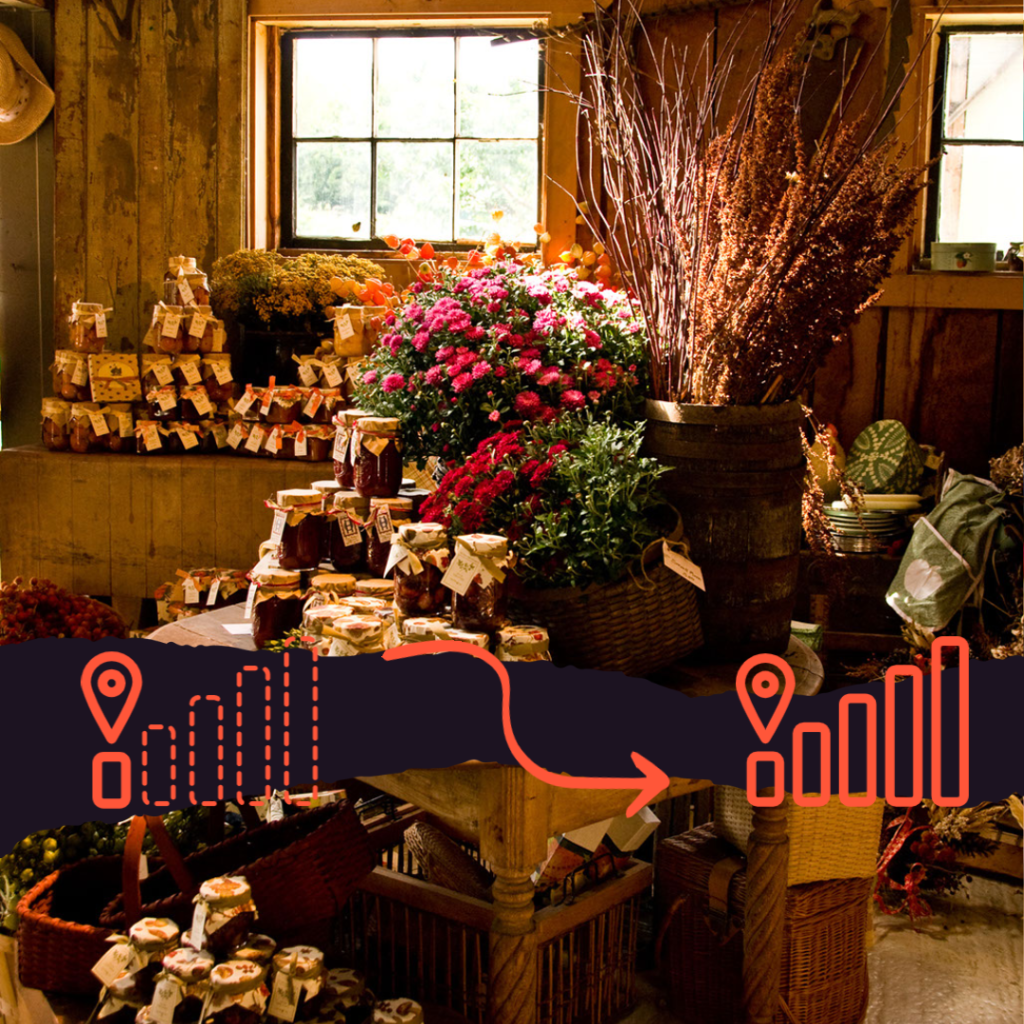 3. Captive Marketing with Hotspots
This one is for more enterprising type of business owners. A lot of the small business owners that we work with opt to offer a hotspot at their stall – but it comes with a very valuable catch. When setting up a hotspot, you can trade access to the internet for customer marketing data. Much like you would see at a hotel, the hotspot directs you to an access page where you can trade your email address and name (along with some other optional data) for permission to use the hotspot. This allows you to expand your marketing effortlessly. Now you have the ability to update your customers about where you'll be, new product releases, connect them to your social channels and anything else that they might like to know all in your regular course of doing business. Studies have shown that customers also linger longer when they have access to a network, increasing the odds of making additional sales.
4. The Rest
There are other benefits to having a cellular modem for your small travelling business. At large events with many vendors competing for the same network resources, a modem can keep your line moving as it functions as your private network. Having this separate network also stops overages or throttling on your personal cellular network – not only improving your quality of life when you're not at a market, but preventing unexpected fees in addition to the previously mentioned benefits of preventing sales downtime in high-traffic events. And finally, a modem provides an additional layer of data security by offering multi-layered network protection.
If you've experienced any of these common issues with your small travelling business and want to explore your options, here are our recommendations based on what our small business clients ultimately decide on. Keep in mind that a small business can be a one-man show up to 1,500 employees, so what works for one business may be way too much modem for another – that's why we have a wide range of options to accommodate whatever size your business needs.
The Cradlepoint NetCloud Enterprise Branch Service with E300 Series Router is ideally suited for providing 4G and 5G cellular connectivity, agile VPN security, and cellular optimized SD-WAN to pop-up temporary locations, branches, stores, and clinics. The all-in-one form factor includes full-featured routing, security, and Wi-Fi, making it easy to connect offices and sites to the Internet and critical applications without the need for extra hardware or complicated configurations. And the embedded 5G or LTE modem means that connectivity is always available from day 1 without waiting for a wired connection.   
Open temporary locations without compromising security or reliability

Gain fast day-1 connectivity with embedded Cat 4 or Cat 18 LTE modular modem.

Integrate into your existing network with standards-based dynamic routing and VPN tunnel support.
The Cradlepoint NetCloud Enterprise Branch with E3000 Series Router makes it easy to accelerate connecting to the Internet and critical applications from anywhere. Designed for traditional medium branches or locations requiring flexible connectivity, reliable performance, and simplified management, this all-in-one, compact endpoint includes full-featured routing, security, and Wi-Fi without needing extra hardware or complicated configurations.