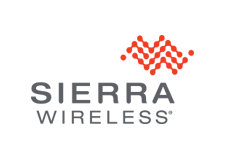 Sierra Wireless AirLink Complete
Every Sierra Wireless AirLink gateway and router* includes the first year of
AirLink Complete – cloud management and technical support with all registered purchases!
Your business or organization relies on Sierra Wireless routers and gateways to keep their work force, mobile assets and mission critical applications connected to the enterprise. Your success requires you to deploy, manage and protect your network as your organization grows. AirLink Complete helps you meet these objectives by providing a comprehensive set of service and tools that provides the following benefits:
Reduce stress and get started faster
Provides peace of mind
Freedom to manage your business your way
AirLink Complete combines best-in-class device management, support and warranty.
Access to cloud-based Network Management tools AirLink Management Service (ALMS) to assist with deployment, configuration and upgrades
Access to ALMS Advanced Reporting and Analytics (ALMS ARA) or Hosted AirLink Mobility Manager (AMM) is available at an additional cost
Direct Access to Tier 1 technical support from Sierra Wireless
Three (3) year hardware warranty (standard)
Free firmware updates for the life of the device, available on release
Free access to the Source at https://source.sierrawireless.com for all technical documentation and software downloads
After the 1st year, you may choose to extend this coverage over the life of your deployment (up to 5 years maximum).
What you need for registration:
Device Info (to register two or more devices you may use the template)
Partner Info

Partner Name: Access Wireless Data Solutions
Partner Contact Name: Your sales rep
Partner E-mail Address: If unknown use [email protected]
AirLink Management Service (ALMS) supports both current generation and legacy AirLink gateways and routers.
For current generation hardware you will need the device's serial number (for ES, GX, LS) or serial number and IMEI (in the case of the ES450, GX450, MP70, RV50/RV50X, RV55, LX60 and LX40). This information is printed and bar coded on the device label and is also displayed in ACEmanager. Your Sierra Wireless Partner should also be able to provide a spreadsheet of the required information for each order.
For legacy devices (Raven, PinPoint and MP with ALEOS 4.0.8 firmware or newer) you will need the ESN or IMEI. They are printed and bar coded on the bottom label and displayed in ACEmanager.
Sierra Wireless Quick Links
*For Eligible AirLink Devices Only (LX, MP, RV, GX, ES series). See AirLink Support for MG90.
[/full_width_color]